Richland, MI Electric
Cavalier Electric Inc
Cavalier Electric Inc of Richland, MI provides expert electric services to residential and commercial customers. With over 45 years of experience in the electric industry, we guarantee quality work for your satisfaction. We are a licensed and insured electric company.
Cavalier Electric specializes in installation of wiring in new residential construction and remodel construction as well as electrical service upgrades.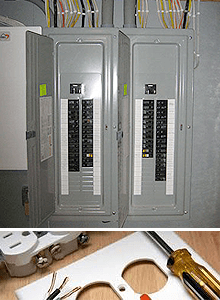 Cavalier Electric Inc Offers:
Residential service
Commercial service
Licensed and insured
Call Cavalier Electric Inc at 269-629-9029 today.